Whole House Emergency Backup Generator Salem VA
Cline Electrical is the top choice in the industry, with over 25 years of experience. We are fully insured and licensed to handle all your electrical needs. Our team will work hard to make sure you get what you need when it comes to emergency backup power. We have an A+ rating with the BBB. You won't find another contractor who cares more about their clients than us! We also specialize in providing a code compliant connection to your whole-house emergency backup generator system in Salem VA.
When you need emergency dimmer installation and repair, Cline Electrical is here to the rescue. We are experts in both residential and commercial jobs with over 25 years of experience!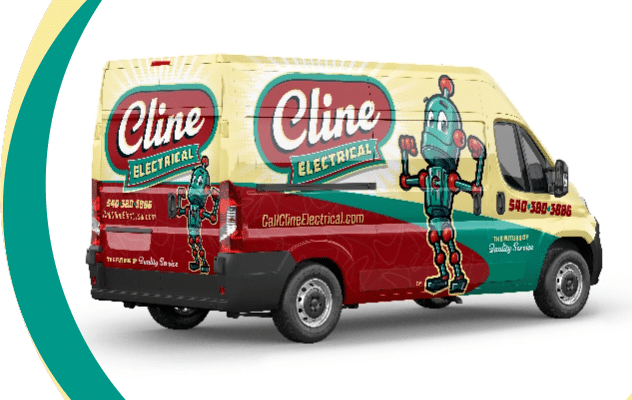 Cline Electrical is the best in the business. We're an experienced team of electricians who have been serving customers for over 25 years and we've built our reputation on providing quality workmanship at affordable rates. Our experts are highly trained and certified to ensure your safety. When it comes to electrical wiring, there's no one better than us! Some of our service features include:
You can count on us for all your residential or commercial needs – from lighting installation to panel upgrades to full rewiring projects. We provide timely consultations so that you know exactly what you're getting into before signing any contracts with us.
Whole House Emergency Backup Generator Service in Salem, VA
Do you want to be prepared for the next power outage? You can't predict when an emergency will happen but with Cline Electrical, you won't have to worry about losing power. We offer whole-house generators that are installed directly into your home's electrical system so they work even during a blackout.
When it comes to protecting your family from a power outage, there's no better choice than Cline Electrical. We even provide code compliant connections for your home's portable generator in Salem VA.
Benefits Of Whole House Emergency Backup Generators Near Salem ,VA
Whole house emergency backup generators are an excellent way to protect your home and family from power outages. A whole house emergency backup generator provides power automatically. You don't have to be at home to maintain power when there's a power outage. If you're away on vacation and a power outage occurs, a generator can ensure that your sump pump is running and your home security system stays armed. Plus, they'll keep all of your electronics running so you don't miss any important calls or messages while the electricity is down. If this sounds like something that would be useful for you, then we have good news.
Cline Electrical is the most trusted and reliable electrical company in Salem, VA. We're experts in all electrical services. We're here to help you with any electrical needs you may have. We also provide services in the following cities:
Do you need some help? We're here for all of your whole house emergency backup generator service needs! Cline Electrical in Salem, VA at 540-274-5660 and we'll get right on it!