Electrical Services Vinton VA
Cline Electrical is a company that provides quality electrical services at affordable prices. We have been in the industry for over 25 years and are ready to take on any job, no matter how big or small. Our staff offers high-quality workmanship with a quick turnaround time so you can get back up and running quickly without breaking your budget. We're the best in the business when it comes to electrical services. We have over 25 years of experience, and we're always up for a new challenge. We're licensed and insured, so you can rest assured that your project is in good hands.
We are the best dimmer installation & repair services provider in town and we are dedicated to providing our customers with the highest quality service possible. We work quickly and efficiently to get the job done right and our customer reviews speak for themselves!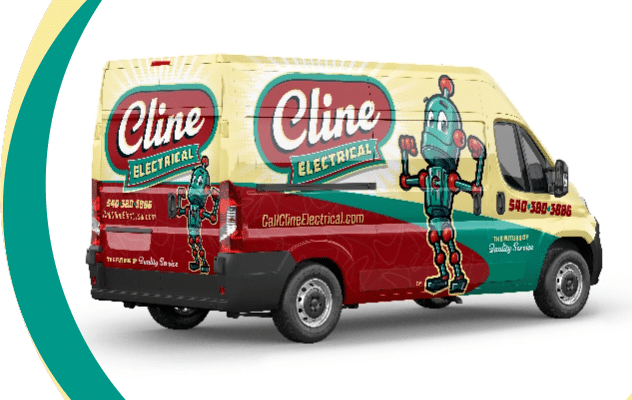 We Provide Electrical Service in Vinton, VA
Looking for reliable EV charging stations installation contractors in Vinton VA? Look no further than Cline Electrical. Our team is here to help with all your electrical needs! We provide a wide range of services, from installation and repairs to new panel box installation and safety inspections. No job is too big or too small for us – we're here to serve you! So if you're looking for quality electrical services, call Cline Electrical today at 540-274-5660. We won't disappoint. Some of our other installation services include:
Electrical Safety Inspection Service in Vinton, VA
Cline Electrical offers comprehensive and affordable electrical safety inspection services for businesses and homeowners alike. Our licensed and insured professionals will inspect your property's wiring, outlets and circuit breakers to ensure that it meets all safety requirements. We offer a variety of service plans to choose from, so you can find the perfect one for your needs. Contact us today to schedule a safety inspection. Some of the additional electrical services we provide include:
Electrical Repair Service Near Vinton, VA
Looking for professional and reliable electrical repair services? Look no further than Cline Electrical. We provide quality electrical repairs for businesses and homes alike. So whether you're dealing with a blown fuse or an electrical wiring issue, we can help.
Are you frustrated with your current lighting design and installation in Vinton VA? Are you constantly waiting for appointments and never seem to get the help you need? Then it's time to switch to Cline Electrical. We're focused on providing our clients with the best possible service and we always work hard to ensure that your needs are met. Plus, we offer a wide range of services so that you can find exactly what you need like the best whole home backup generator in Vinton VA. Contact us today at 540-274-5660 to learn more about our company and see why we're the best choice for electrical services in town! Cline Electrical also provides its services in the following cities:
Cline Electrical is a reputable business in Vinton, VA that offers quality electrical service for all your needs. Contact us today at 540-274-5660 for all your electrical needs for impeccable workmanship on all your electrical needs!