New Switch & Receptacle Installation Salem VA
Cline Electrical is the premier electrical contractor in town. We're experienced professionals who take pride in our work and we'll get the job done right, on time and within budget. We're your one-stop shop if you need a receptacle installation in Salem, VA. We have a team of experienced professionals who will work quickly and efficiently to get the job done right. Plus, we offer competitive rates that will fit into any budget.
Why Do You Need New Switch?
Are your switches looking a little dated? Perhaps it's time for an upgrade! Cline Electrical can help you install new switches that will be sure to impress. With our professional installation, you'll be able to rest assured that your new switches will be up and running in no time. Give us a call today at 540-274-5660 to learn more about our services. You might need to install a new switch if these issues exist:
We provide top-quality switch inspections and repairs for residential and commercial properties. No job is too big or too small for us.
We Provide Receptacle Installation Service in Salem, VA
Are you in need of a qualified electrician to install new receptacles in your home or office? Look no further than Cline Electrical. We offer top-notch receptacle installation services at competitive rates. Plus, we're licensed and insured, so you can rest assured that your project will be completed safely and efficiently.
A receptacle is a device in your home that provides a power supply for appliances, electronics and other devices. Installing a new receptacle can be a daunting task but the professionals at Cline Electrical are here to help. We provide quick and efficient receptacle installation services to help you get your home up and running safely and securely.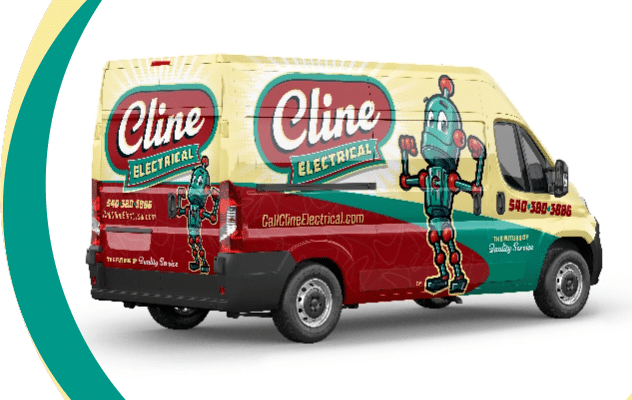 Cline Electrical is the perfect choice for all your electrical needs. Our team of experts provides top-notch, efficient service that will leave you satisfied every time. We have a wide range of services to choose from, so you're sure to find what you need. Our team of professionals is equipped to handle all your needs, big or small. We're efficient, reliable, and always up for a challenge. So whatever your electrical needs may be, we've got you covered. Some of our quality services liked by our customers include:
Look no further than Cline Electrical. Our company is highly rated in Salem, VA and we're dedicated to helping our clients with all their electrical needs. Contact us today at 540-274-5660 to learn more about our services. We also provide our services in other cities:
Cline Electrical is a reliable and professional electrical company in Salem, VA with over 25 years of experience in the industry. We offer new switch & receptacle services. Contact us today at 540-274-5660 for a consultation!